Add your review
PSR-SX600 Arranger Workstation
Description
THE NEXT LEVEL, PSR-SX
Setting new standards in high-end Digital Workstation sound, design and user experience. The PSR-SX has been meticulously crafted to intensify your performance and enjoyment.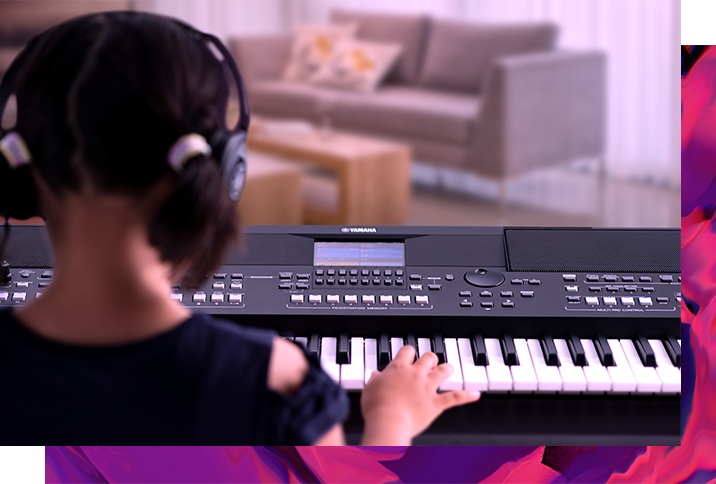 A World of Sounds and Grooves
The PSR-SX600 provides for high-quality music experiences with rich, realistic voices including a beautiful grand piano. With Styles, you can play music in a wide variety of music genres from around the world and using SmartChord lets you use these professional backings with just one finger. You can even use a microphone (sold separately) to sing along with your performance through the built-in speaker system.
High Quality Authentic Voices
The PSR-SX600 has a comprehensive and sonically stunning set of authentic Voices, and gives you the tools to play these Voices more naturally and with greater expressiveness. Featuring some of the best sounds from flagship Yamaha workstations including Tyros 5 and Genos, the PSX-SX600 is equipped to provide the right instrument for all the popular genres of music. In total, the PSR-Sc600 has 850 Voices + 43 Drum/SFX Kits + 480 XG Voices
Some of our favourite sounds are the Concert Grand piano, Whiter bars (organ), ConcertGuitar, Overdrive WahWah guitar, Concert Strings, Sforzando Falls Brass, RockSax MW, plus lots of the syn pads & leads - they're amazing!
Play along with a backing band
The Styles of the PSR-SX600 make it possible to perform in a wide variety of music genres with full instrumental accompaniment. Simply playing chords automatically triggers and controls the auto accompaniment backing, and puts an entire backing band behind you! You can change arrangements on the fly, instantly selecting different rhythm variations and breaks in real-time — including Intro, Ending, and Fill-in — during your performance.
The PSR-SX600 has 415 preset styles and they are divided up into the following categories: Pop & Rock, Dance & R&B, Latin & Jazz, Country & Ballroom, Entertainment, World.
Sing along with song playback or your own performance
By connecting a microphone to the [MIC INPUT] jack, the instrument outputs your vocals through the built-in speakers, and you can record your own performance with high sound quality. Moreover, since song lyrics or music scores can be shown on the display, you can also enjoy singing along with your keyboard performance or along with Song playback.
Powerful DSP effects for enhancing the sound
DSP (Digital Signal Processor) features built into the PSR-SX600 provide high-quality effect types, including Real Distortion and Real Reverb. You can also apply the DSP effects independently to specified parts, such as guitar, allowing you to play the keyboard dynamically with a distorted guitar sound, or sound like you are playing in a concert hall.
Audio playing and recording
Audio files (WAV format) saved to a USB flash drive (or a computer or smart device) can be played back on the instrument. You can also record your performance as audio files (WAV format) with high sound quality to these devices — making it easy to edit your recordings on computer as desired, and share them over the Internet, or burn your own original CDs.
Make your performance more dynamic using Multi Pads
The Multi Pads can be used to play a number of short pre-recorded rhythmic and melodic sequences. Playing the Multi Pads during playback of Styles, etc. can add impact and variety to your performance, and make it more dynamic.
Versatile real-time controllers
The two LIVE CONTROL knobs can be assigned to various different functions, letting you intuitively control your performance in real-time. For example, you can use the knobs to control the brightness (cutoff frequency) of the sound being played or to correct the tone or timbre of the sound with EQ — letting you easily add variations to the sound without interrupting your performance.
You can also control your performance easily by using the two wheels — PITCH BEND and MODULATION. The PITCH BEND wheel can bend the notes up or down like bending a guitar string, and the MODULATION wheel can apply a vibrato effect to notes played on the keyboard.
What's Included In The Box
Owner's Manual, Online Member Product Registration, Music rest, AC adaptor & power chord
Yamaha PSR-SX600 Dimensions & Weight
Owner's Manual, Online Member Product Registration, Music rest, AC adaptor & power chord
Yamaha PSR-SX600 Dimensions
1004mm (L) x 410mm (w) x 134mm (d)
Weight: 8.1kg